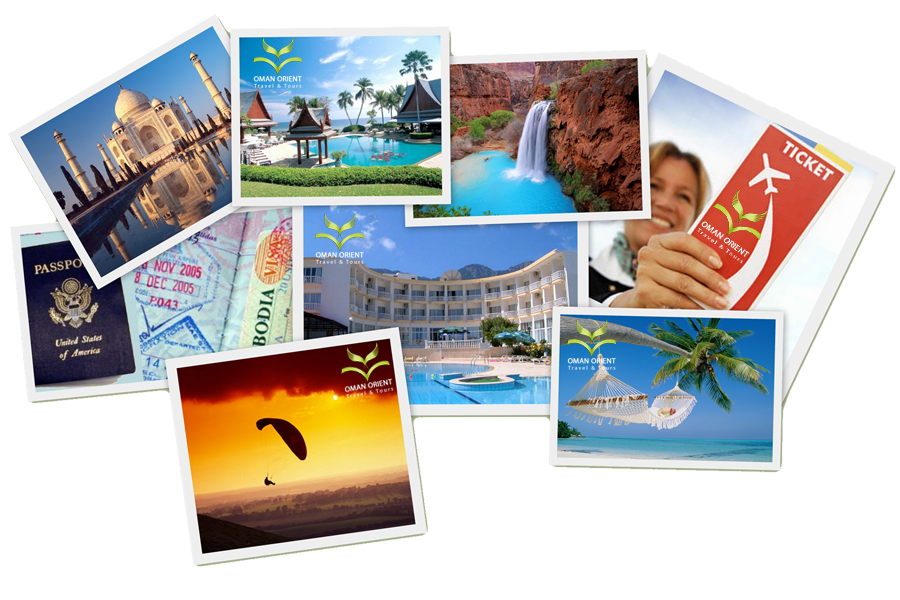 Have you been contemplating a getaway from the busy schedules and the hectic life? A refreshing walk in the lush greens or an invigorating journey through the vivid cultures or even a visit to the most exotic tourist destinations this world has to offer. You name it and we, at omanoriented Travels and Tours Company will be your one stop solution to all your travel needs from planning your tour to making sure that you reach back safe and sound. Leave all your travel planning worries with us and make the most of your vacation, be it in India or in any location across the globe!

Our travel business was established to provide quality travel and tour services to the rapidly expanding expatriate population in the Sultanate Of Oman, especially in Oman. The Holidays segment was added by lateral extension of services to leisure travellers to the Sultanate Of Oman. Travel Services specialises in corporate and retail services, Oman Orient Tours provides a specialist service for outbound vacation travellers, and Oman Orient Tours organises leisure travel for incoming tourists to the Sultanate Of Oman.

Our companies manage leisure travel and tour products such as cruises, and organise tours with a variety of tourism boards. We specialise in Lowest Price Worldwide Air ticket - Car rental - Holiday Packages and conduct year-round tours in Europe, India, Malaysia, South Africa and the Far East.